Item No. 24

Supplementary Agenda (Open Portion)

Council Meeting

Page 3

5/6/2017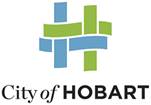 Memorandum: Council
Professional Development Application –
Alderman Reynolds
Purpose:
The purpose of this memorandum is to put an application submitted by Alderman Reynolds for professional development entailing international travel, before the Council for consideration and determination.
Proposal:
Alderman Reynolds has submitted an application for professional development involving conference attendance and study tour activities in the USA and Canada in September of this year. Details and costings are provided in the attached application (Attachment A).
In line with the provisions of the Council's policy on Aldermanic Development and Support, "where international travel is involved as part of an application for professional development, the application will be referred directly to the Council for consideration and determination".
The estimated cost associated with the proposal is $7,500 which exceeds the allocation of $5,000 which may be utilised in any financial year. This would therefore entail the advance allocation of the residual funding required from the following year. The policy provides for this situation through the "discretion to approve an increase in the PD yearly allocation for an Alderman to a maximum of $10,000 ("the PD extraordinary yearly allocation")".
In respect to Alderman Reynolds application, noting that the costings are estimates, the $5,000 allocation available in 17/18 would be utilised and the balance of the final costs over and above that allocation would be drawn as an extraordinary allocation from the following year, 2018/2019.
In accordance with the requirements of the policy, the $5,000 professional development allocation for 2018/2019 would then be reduced by the amount of the extraordinary allocation.
Alderman Reynolds would also be required to sign her acknowledgment of the arrangements including the circumstances which would require repayment of the allocation, as outlined in the form shown as Attachment B to this report.
That:
1. The Council consider and determine Alderman Reynolds application for professional development consisting of attendance at a conference/study tour, in Portland, USA and Calgary and Vancouver, Canada, from 13-28 September 2017, at an estimated cost of $7,500.
2. In the event that the application is approved, Council's policy provisions relating to professional development, as outlined in this report, be applied.
As signatory to this report, I certify that, pursuant to Section 55(1) of the Local Government Act 1993, I hold no interest, as referred to in Section 49 of the Local Government Act 1993, in matters contained in this report.
N.D Heath

General Manager
Date: 2 June 2017
File Reference: F17/55740; 13-2-22
Attachment a: Request for Professional Development ⇩

Attachment b: Professional Development Acknowledgement/Agreement ⇩