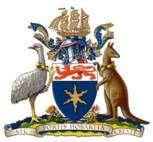 City of hobart
AGENDA
Annual General Meeting
Monday, 21 November 2016
at 7.30 pm
Lord Mayor's Court Room, Town Hall
Our mission is to ensure good governance of our capital City.
The Council is:
| | |
| --- | --- |
| about people | We value people – our community, our customers and colleagues. |
| professional | We take pride in our work. |
| enterprising | We look for ways to create value. |
| responsive | We're accessible and focused on service. |
| inclusive | We respect diversity in people and ideas. |
| making a difference | We recognise that everything we do shapes Hobart's future. |
Agenda

Annual General Meeting

Page 2

21/11/2016
The 2016 Annual General Meeting of the Hobart City Council will be held in the Lord Mayor's Court Room, Town Hall on Monday 21 November 2016 at 7.30 pm.
ALDERMEN:

Lord Mayor Hickey

Deputy Lord Mayor Christie

Alderman Zucco

Alderman Briscoe

Alderman Ruzicka

Alderman Sexton

Alderman Burnet

Alderman Cocker

Alderman Thomas

Alderman Reynolds

Alderman Denison

Alderman Harvey

APOLOGIES:

Alderman Cocker

LEAVE OF ABSENCE:

Aldermen Briscoe, Burnet and Thomas
The Chairman will note the minutes of the 2015 Annual General Meeting held on 23 November 2015, which were endorsed by the Council at its meeting held on 7 December 2015.
The meeting procedures for the Annual General Meeting are attached for information.

Attachment A – Meeting Procedures
4.1 The Lord Mayor will address the meeting in relation to the City's achievements for the 2015/2016 year in review and the Annual Report.
4.2 Acknowledgement of written submissions from electors of the City of Hobart in relation to the 2015/2016 Annual Report.
4.3 The Deputy Lord Mayor will invite questions from the community in relation to the Annual Report and Council's activities.
4.4 The Lord Mayor will call for a motion to adopt the 2015/2016 City of Hobart Annual Report.