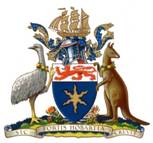 City of hobart
AGENDA
Special Community, Culture and Events Committee Meeting
Open Portion
Monday, 10 October 2016
at 4.50 pm
Lady Osborne Room, Town Hall
Our mission is to ensure good governance of our capital City.
The Council is:
| | |
| --- | --- |
| about people | We value people – our community, our customers and colleagues. |
| professional | We take pride in our work. |
| enterprising | We look for ways to create value. |
| responsive | We're accessible and focused on service. |
| inclusive | We respect diversity in people and ideas. |
| making a difference | We recognise that everything we do shapes Hobart's future. |
Agenda (Open Portion)

Special Community, Culture and Events Committee Meeting

Page 4

10/10/2016
Special Community, Culture and Events Committee Meeting (Open Portion) held Monday, 10 October 2016 at 4.50 pm in the Lady Osborne Room, Town Hall.
COMMITTEE MEMBERS

Sexton (Chairman)

Zucco

Cocker

Thomas

Harvey

ALDERMEN

Lord Mayor Hickey

Deputy Lord Mayor Christie

Briscoe

Ruzicka

Burnet

Reynolds

Denison

Apologies: Nil

Leave of Absence:

Lord Mayor Hickey

Alderman Reynolds
Ref: Part 2, Regulation 8(7) of the Local Government (Meeting Procedures) Regulations 2015.
Aldermen are requested to indicate where they may have any pecuniary or conflict of interest in respect to any matter appearing on the agenda, or any supplementary item to the agenda, which the committee has resolved to deal with.
Agenda (Open Portion)

Special Community, Culture and Events Committee Meeting

Page 5

10/10/2016
The following items were discussed: -
Item No. 1 Indications of pecuniary and conflicts of interest
Item No. 2 Reports
Item No. 2.1 Fundraising Initiative - Great Moscow Circus December 2016
LG(MP)R 15(2)(g)